Use RoboTalker for free
See how you can get free unlimited calls and text:
Our simple affiant program provides 500 free message units for each three referrals signups.
Earn 500 free message units by sharing your personal links
How you can get FREE calls and text messages:
1. Those who sign up using your link get an additional 25 calls OR 50 text messages for FREE.
2. Share the link to other churches, organizations, network marketing groups with simple copy-paste.
3. You get an email report each time a person uses your link to sign up with a total count and their signup information .
4. There is no limit to how many people you can get credit for signup and these people can use their links and do the same.
5. THREE new sign ups from your link equals a message block of 500 calls OR 1000 text messages.
6. All text messages come from the same phone number to each user.
7. All Credit cards, and user account MUST BE from a NEW person or credit will not be given for sign up.

Never pay for automated calls or text message again, Spread the links below and get free message units that never expire
YOUR WEBPAGE LINK: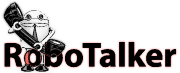 We use Robotalker.com for our messages.